Ts2 to Ts4: Holy Simoly Seaside Awning (UPDATED)
H
ey guys!
Today I am bringing you a ts2 conversion for your sims 4 game from Holy Simoly, another retired sims 2 creator. I decided to convert these awnings since I see a lot of focus put into decorations, clutter, furniture, clothing and sim creations out there and not a lot of outdoor decor and that type of stuff. I fell in love with these little awnings, they are simple but they add a touch of rusticity but also add a lot of personality to any type of building, especially if you are building a nautical themed type of building, they are the type of item that I love to have in my game that I think makes our houses more realistic, and adds originality to them.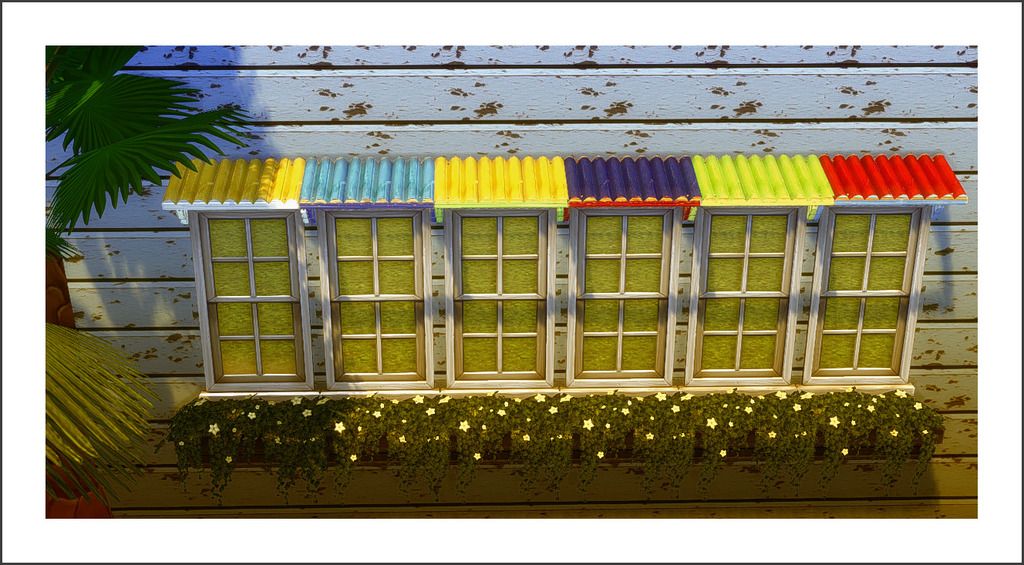 This set of awnings contain 6 creator's original textures, and 12 texture re-colours by me.
I hope you like these, I think they are absolutely cute!
Please report any issues you may have with my cc or conversions so I can fix them as soon as possible, -happy simming everyone!
*In order to find these in your game you have to type the following keywords in your game search bar without the quotation marks: "Holy Simoly Seaside Awning".
Mesh credits:
Holy Simoly
{SHORTE.ST}
MEDIAFIRE
▼
SIM FILE SHARE
▼
{ADFLY}
MEDIAFIRE
▼
SIM FILE SHARE
▼
MY TOU