Followers Gift Part II: Random TS2 To TS4 Decor Conversions (UPDATED)
Hey my fellow simmers! Here's my followers gift part II. This set consists of random stuff made by retired and some none retired Sims 2 creators. The set includes some beach jars from Atwa, a decorative fish statue from 37 Sims, Music Box by Aviolina, recolored by Pot Pie, and a spider plant from Mummysim. All the items above include original textures/colors from the creator as well as additional ones by me. I've also included an industrial style mirror made by me (which is not a ts2 conversion), but that I've been meaning to upload for some time.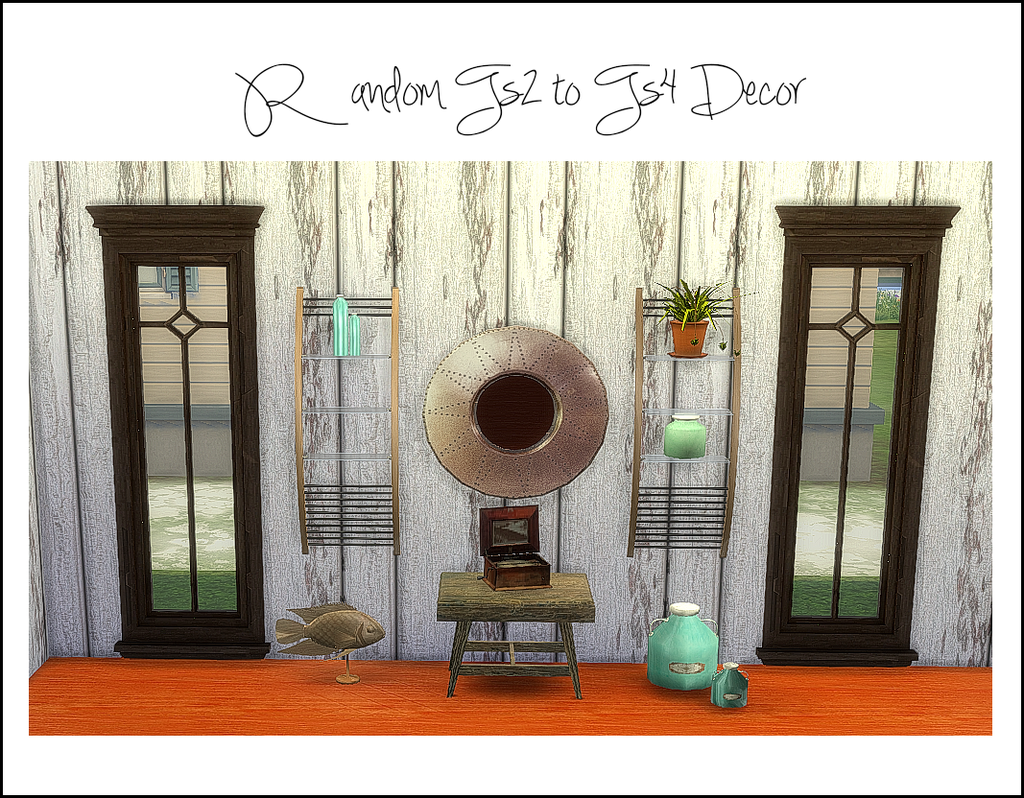 To find these items in your game you can search for the following keywords in your search bar: "Atwa Beach Jars", "37 Sims", "Pot Pie Music Box" "Mummysims Spider Plant"
If you encounter any issues with my cc or conversions please let me know. Thanks and happy simming!
Mesh credits :
Atwa
37 Sims
Currant Pot Pie
Aviolina
Mummysim
{SHORTE.ST}
MEDIAFIRE
▼
SIM FILE SHARE
▼
{ADFLY}
MEDIAFIRE
▼
SIM FILE SHARE
▼