Ts2 to Ts4: Ama's Daydream Bed (UPDATE)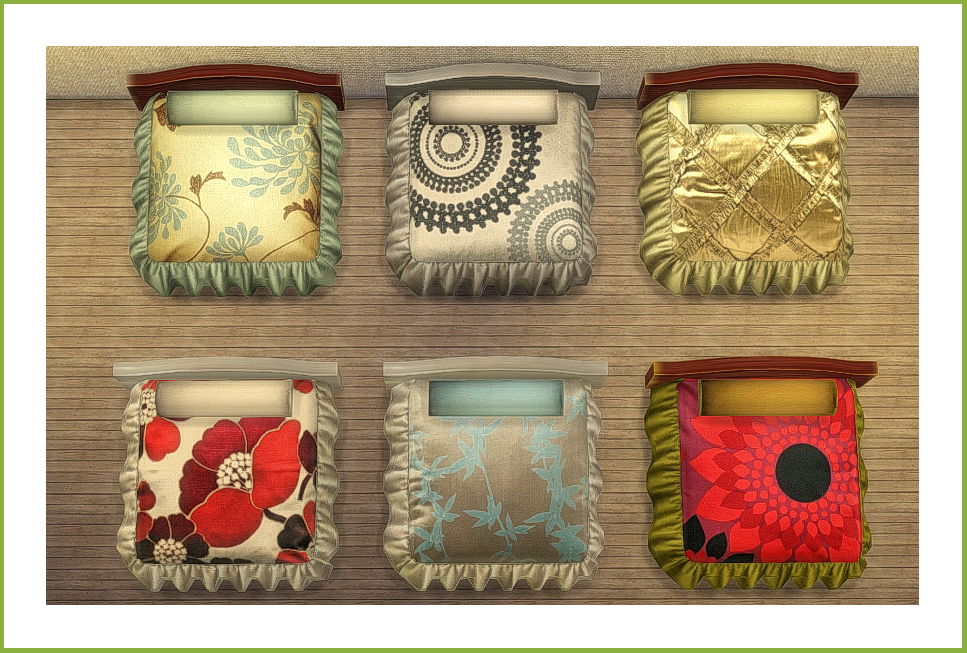 Hey everyone, here's another ts2 to ts4 conversion for you, this time a bed from Sims in Paris with some recolors - all creator's originals. Aren't they gorgeous! Now here's the thing, these beds are gorgeous, but, the only thing is when sims go to sleep in them the original texture from the actual bed does not really show when they cover themselves with the blankets, or they sink in a little bit into the bed when taking a nap, that's my only disappointment with bed conversions, but hey, they are beautiful, all of them, and I love having them in my sims home anyway, and I hope you do too.
Please report any issues you may encounter with my conversions, I will try to fix them ASAP. Enjoy and happy simming!
{SHORTE.ST}
MEDIAFIRE
SIM FILE SHARE
MEDIAFIRE
SIM FILE SHARE