Ts2 to Ts4: 8-3 Cafe Deco Set (UPDATED)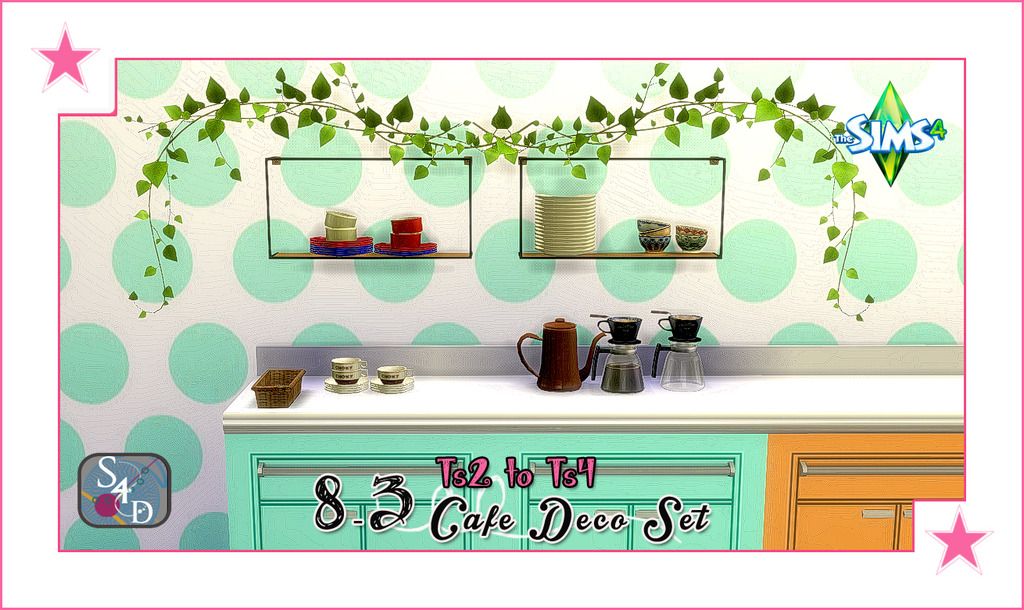 Here's some more kitchen clutter bits for your sims home, this is another 8-3 conversion, because I just adore everything that they created :)
What you get:
Everything you can see in the picture above, except for the vines, wall, counters and shelf, everything else is for you to have!
There is a lot more coming, I have a plethora of content to share with you guys, -next up, some base game and outdoor retreat recolors that I did, as well as more walls and other really cute stuff that I am sure you will enjoy, so stick around!
To find the objects above in your game use your game search bar and type "8-3 Cafe Deco Set".
{SHORTE.ST}
MEDIAFIRE
▼
SIM FILE SHARE
▼
{ADFLY}
MEDIAFIRE
▼
SIM FILE SHARE
▼