Followers Gift: "The Nerd" Mega Collection (UPDATE)
Hey everyone! I've been absent for a little while preparing a huge gift for all of you. This time I am bringing you a huge collection of "nerd" items. It took me forever to put all of this together as I fiddled a lot with meshes and what not to be able to get them nice and ready for all of you, I hope it all worked out and there aren't any issues with any of the custom content, cause, oh my I have spent the most time trying to get all of these items to work and match with each other well enough, and it has taken me a great deal of time, I never thought it would take me this long to put some cc together but, here it all is finally!
This set is a collection of nerdy items which includes some stuff from the old time popular games such as Pacman, a little bit from Dr. Who, Captain America, and Star Wars, and some random nerdy furniture and decor. I was going to keep adding stuff to the collection but it has been exhausting so I will leave that for another time!
*What you get*
*A dining set with chairs and tables in three texture styles with a "Dr. Who" Fridge (booth lamp has to be placed separately).
*A living room set with nerdy sofas with 10 texture styles.
*A pac man set that includes a wall mounted shelf in 4 different colours, as well as a side table and a coffee table with a living chair in matching colours.
*48 famous scientist frames, ( I am sure I am missing 2 because they're supposed to be 50, but somewhere along the way I missed saving them and they did not make it into this collection, oh well, next time.)
*4 sets of geek wall art, along with geek two sets of wall decals in 16 different styles.


*And 16 styles of nerdy rugs.
*3 sets of sofa cushions with 9 different styles each.
*BONUS*
This set was not going to include the terrarium table but I decided last minute to throw it in as well, though it's not very nerdy, it is unique and I wanted to share it as well..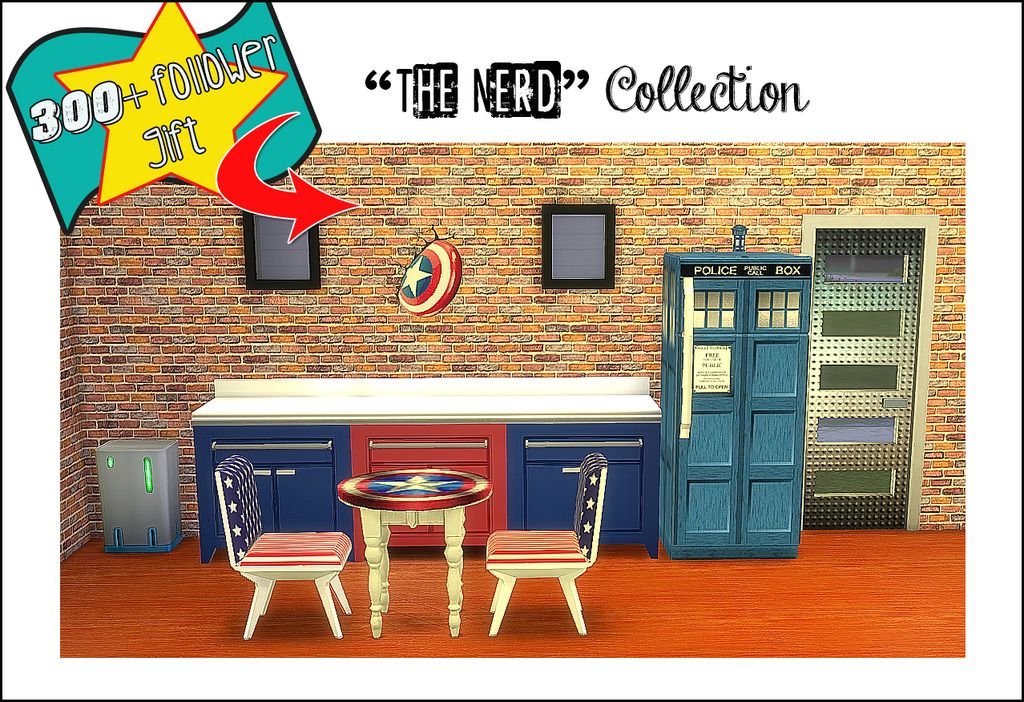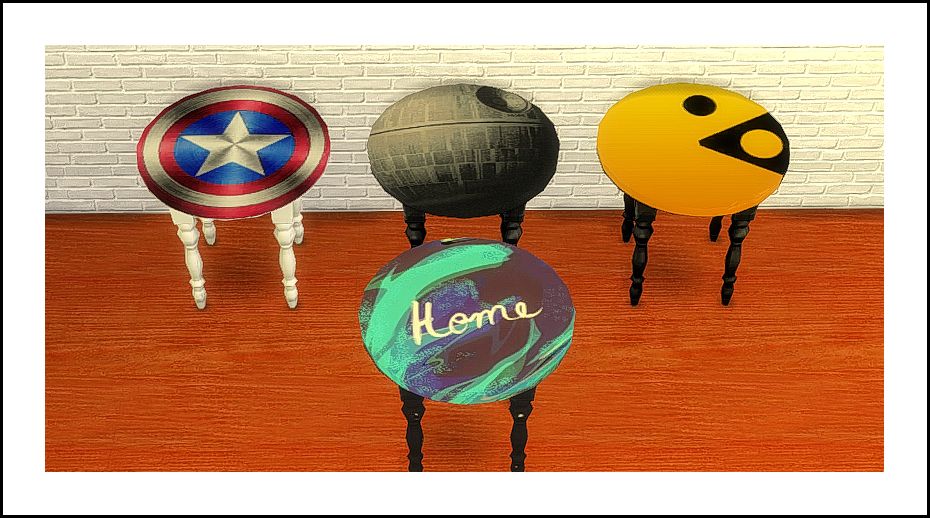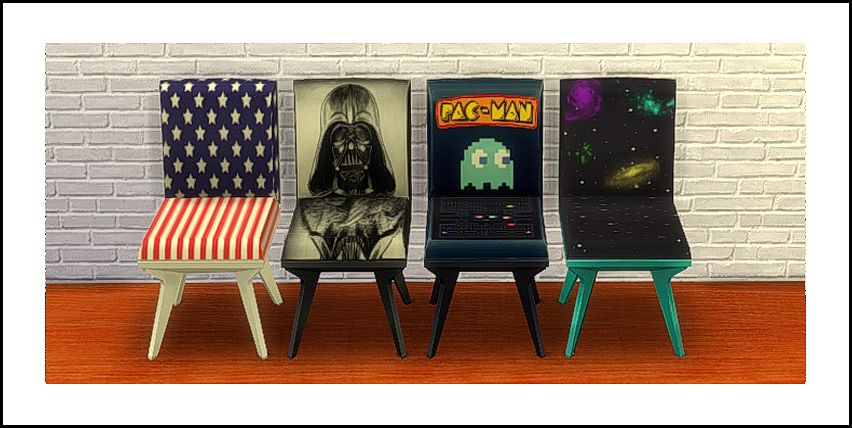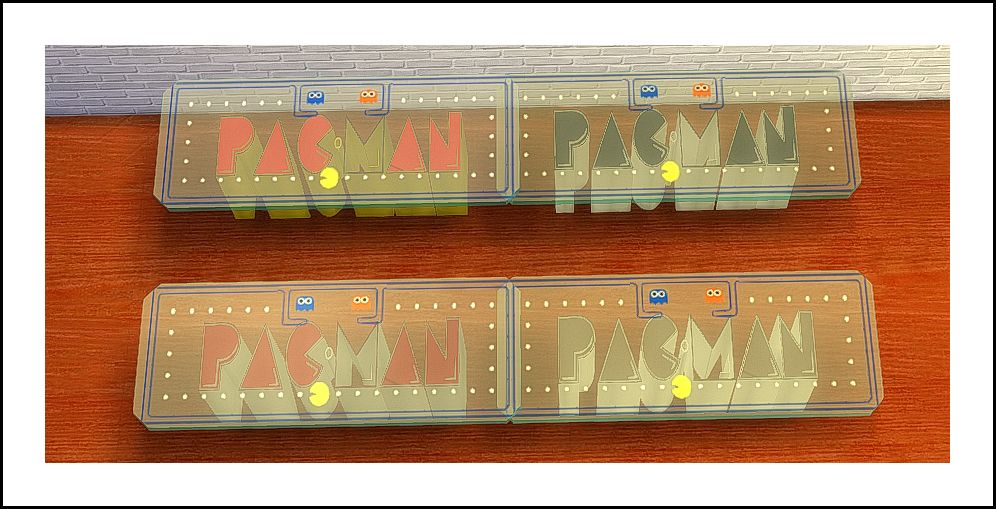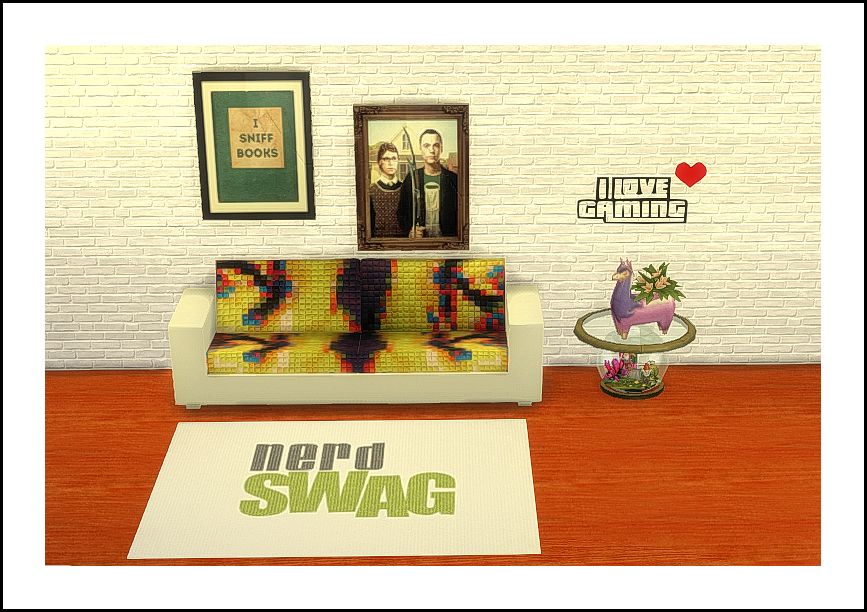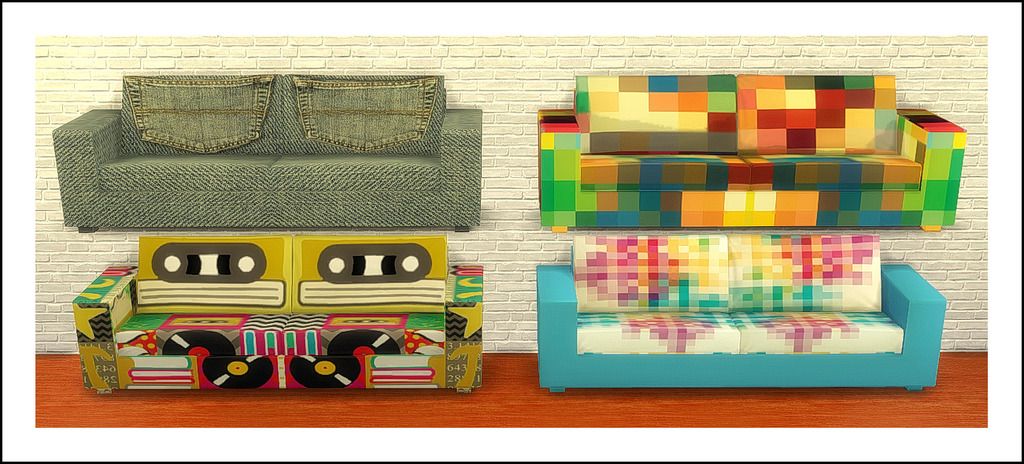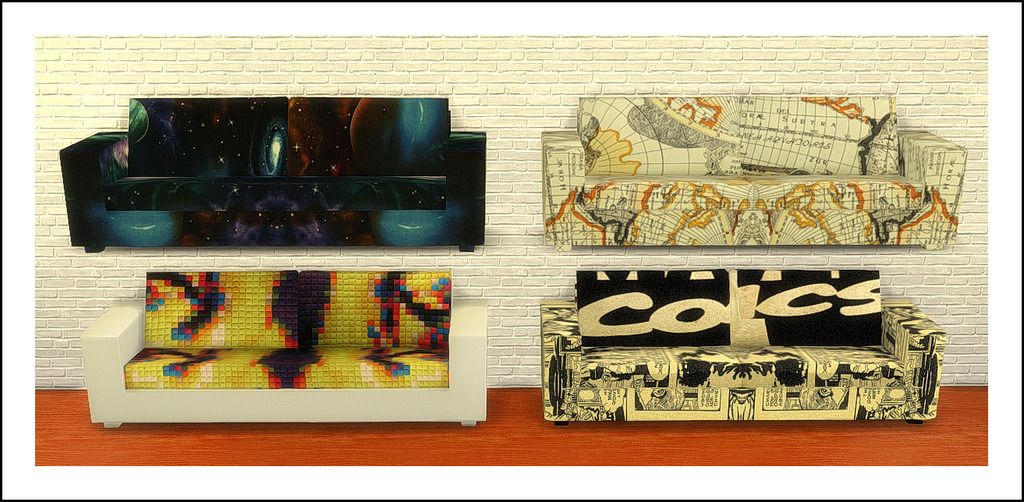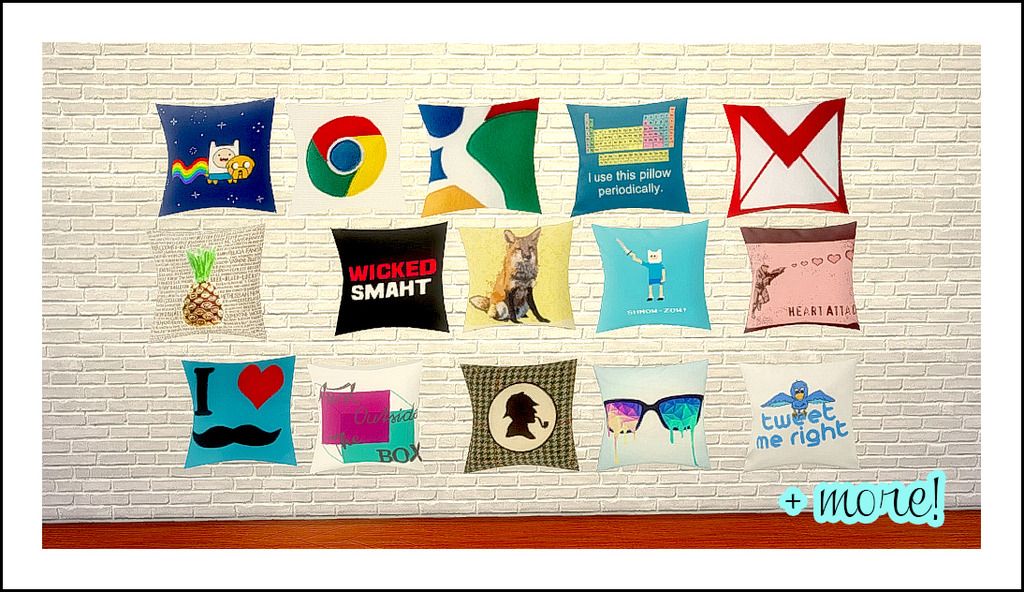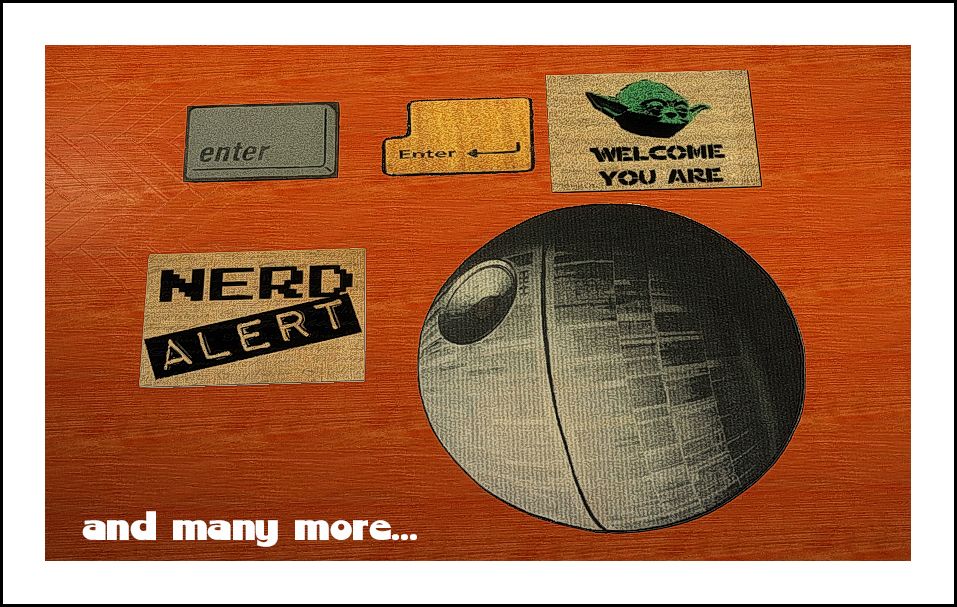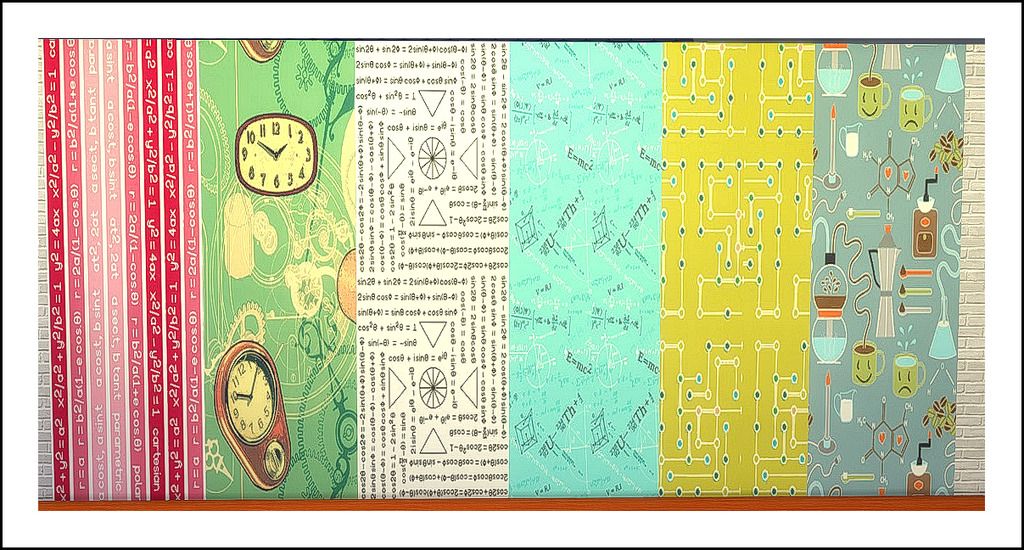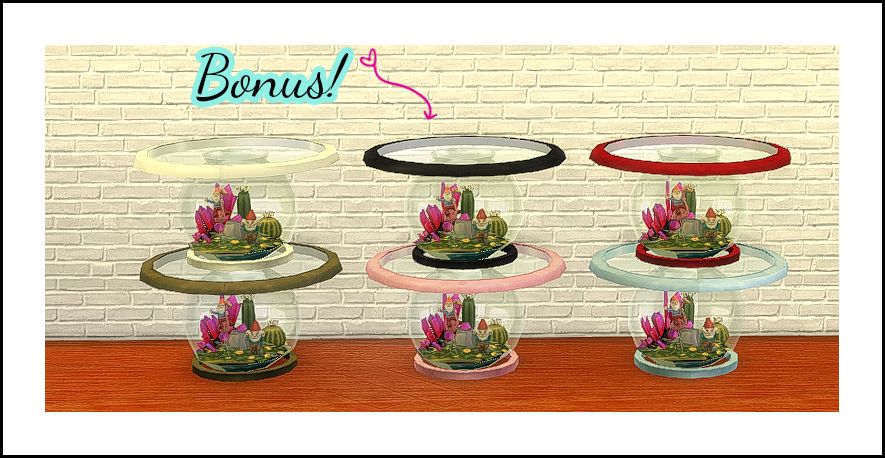 In order to find all these items you have to type in the words "The Nerd" including the quote marks, in your game search bar.
So here you go, I hope you all enjoy!
As always, if you encounter any issues with my custom content, please let me know so I can fix it as soon as possible, thanks! Happy Simming!
{SHORTE.ST}
MEDIAFIRE▼
SIM FILE SHARE
▼
{ADFLY}
MEDIAFIRE
▼
SIM FILE SHARE
▼