Ts2 to Ts4: Sims in Paris Bathroom I (UPDATED)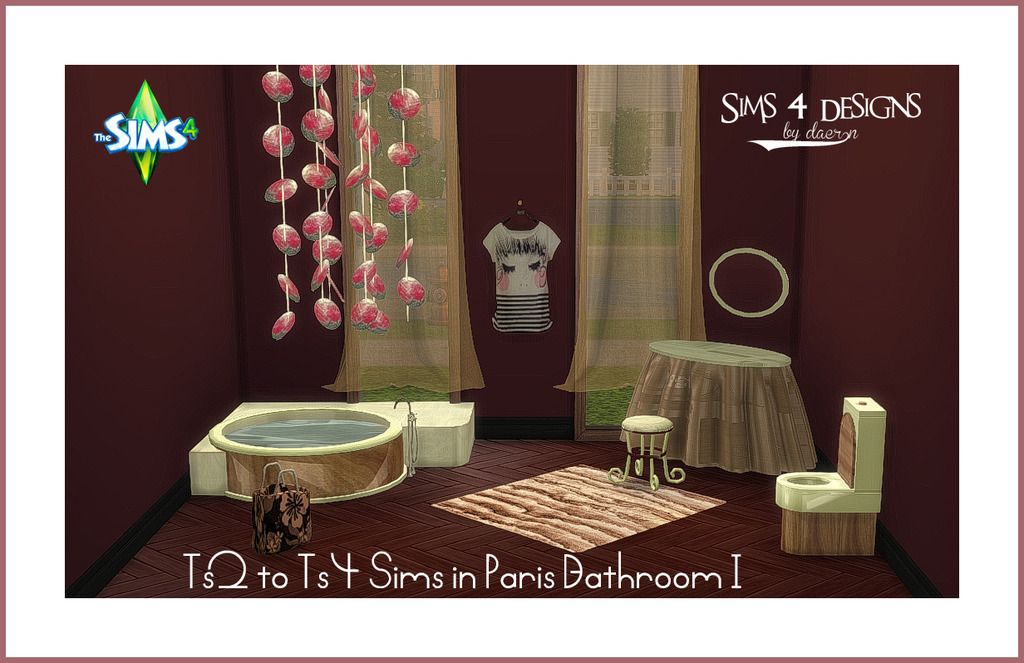 Here's another Ts2 to Ts4 conversion for you guys. This time I am bringing you a fabulous bathroom by Sims in Paris. The creators of Sims in Paris shut down their website a good 5 years ago, but I was able to contact the creators and ask them for permission to convert their stuff. I was in absolute LOVE when I saw the plethora of amazing things that they had created and I was given their permission to convert their stuff, I was literally in heaven. This is the first of many conversions that I will bring you from Sims in Paris, you have to wait and see all of the amazing things, I am sure you will all love!
The toilet in this set is not the one that originally came with it, because, I was not able to convert it using S4S since it does not do geo state items at the moment, I will have to wait until it does to be able to add the original, (which is pretty awesome as you might imagine) to this set, that will definitely happen as soon as that is possible. I have added a couple recolors, to the hanging shirt, the rug, the deco bag, the vanity and the ceiling deco, everything else is creator's originals.
*The set includes everything you can see in the picture above, except for the windows, curtains walls and floors*
[[The vanity can be found under dressers, the stool can be found under desk chairs, the shirt under wall sculptures and the deco bag under clutter, and ceiling deco under ceiling lights]]
Anyway, here it is you guys, there are many many more conversions coming up from Sims in Paris, and I promise they will all be amazing!
Mesh credits:
Sims in Paris
{SHORTE.ST}
MEDIAFIRE
SIM FILE SHARE
MEDIAFIRE
SIM FILE SHARE