Ts2 to Ts4: "Ama's Bed" With Canopy (UPDATED)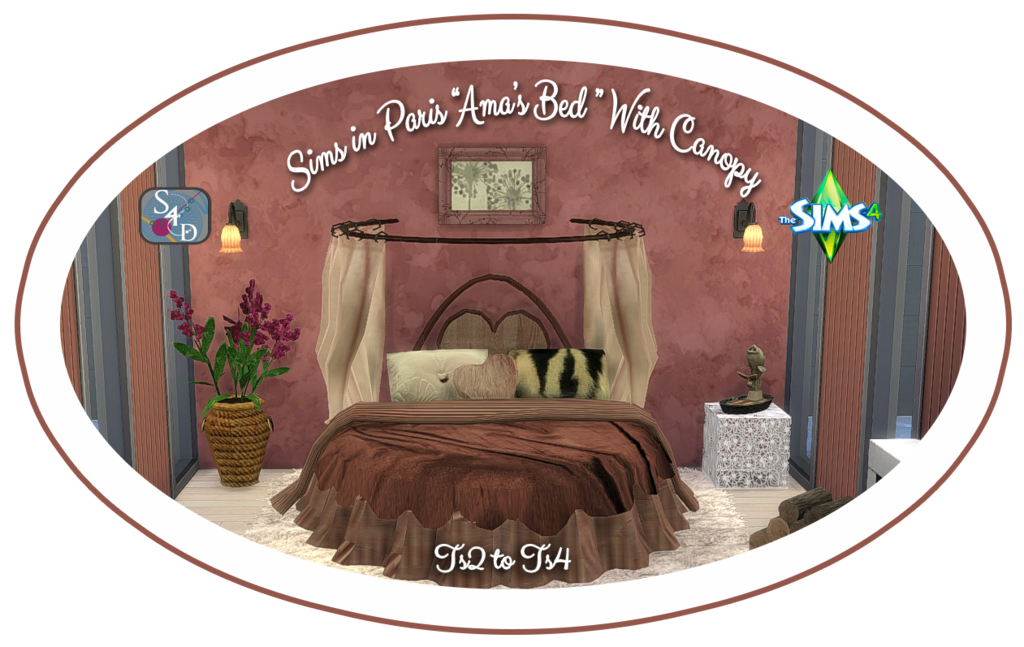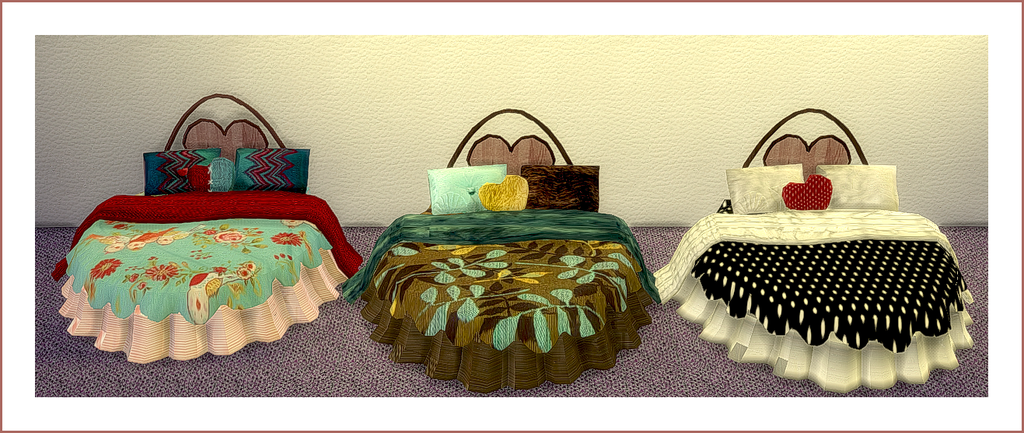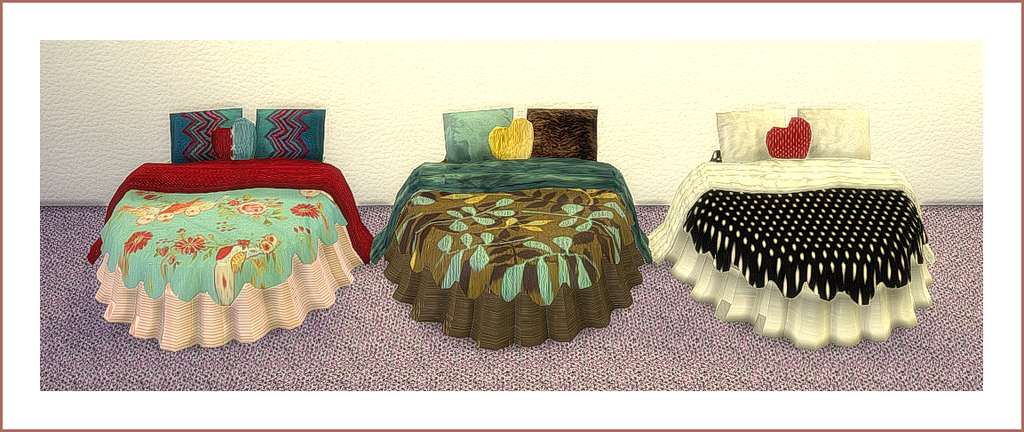 Hello guys! Today I bring you yet another Ts2 to Ts4 conversion from Sims in Paris, "Ama's Bed with Canopy" This bed only came in one color but I decided add recolors to it. Bed 1 works pretty well in game and when the sims go to sleep in it they actually go under the sheets, bed two doesn't quite work as perfectly as I would have liked it to but at least your sims will go under a sheet and it doesn't look TOO bad but still, not as perfect as I would like it to be. Anyway, I have added two recolors to the canopies to match the additional recolors for the bed, and even though it's only three canopies they still match all the beds.
The canopies can be found under decoration/misc and under curtains/blinds.
(If you guys have any issues in game with any of my conversions please let me know so I can fix them, thank you!)
*NOTE*
You might have to adjust the canopies to go around the beds properly by pressing the ALT key on your keyboard to move off the grid.
{SHORTE.ST}
MEDIAFIRE
SIM FILE SHARE
MEDIAFIRE
SIM FILE SHARE