Ts2 to Ts4: Ikea Inspired Dining Set (UPDATED)
Hi everyone!
I have this simple yet beautiful Ikea Inspired Dining Set for you today. This gorgeous set was created by Oh Behave's Junk Trunk, yes, yet another conversion from Oh Behave's, but I just can't get enough of how cute and brilliant all of her creations are.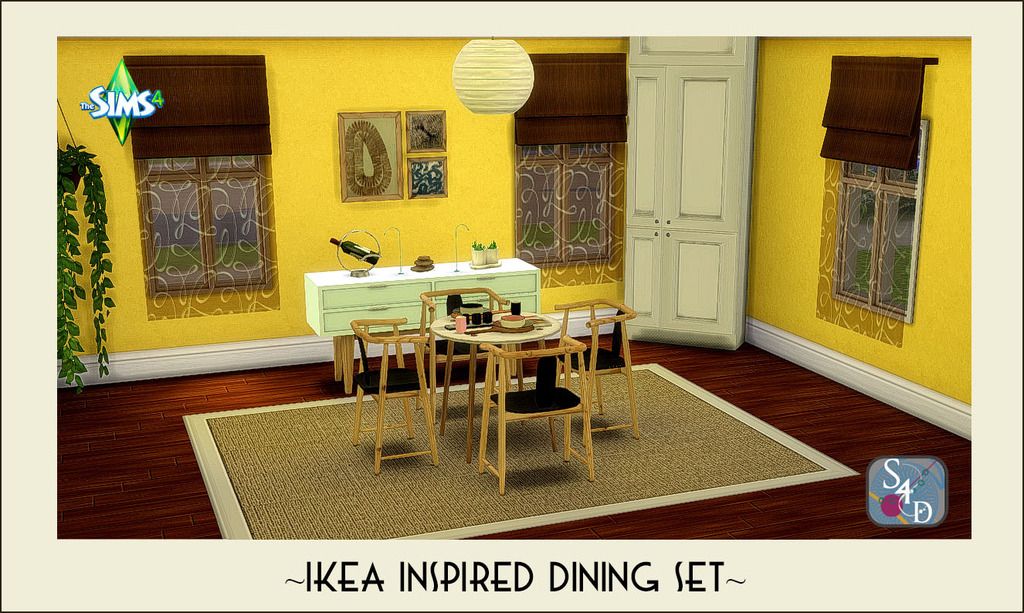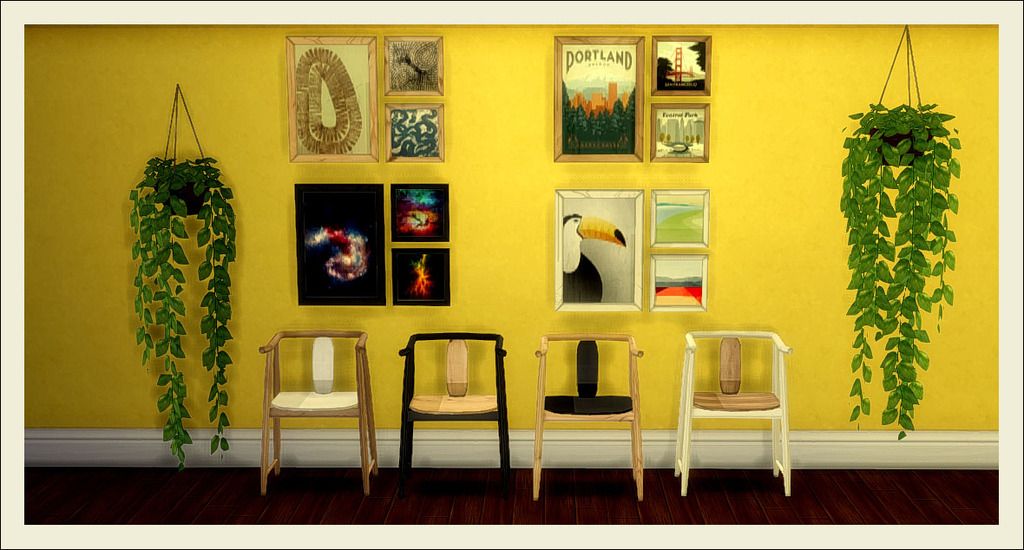 This set comes with four paintings, four chair recolors, four place settings, four salt and pepper recolors, four cup recolors, three ikea catalogs (originally there was 4, but I decided to go with three), and finally with four teeny weeny table lamps in four recolors as well, all creator's originals.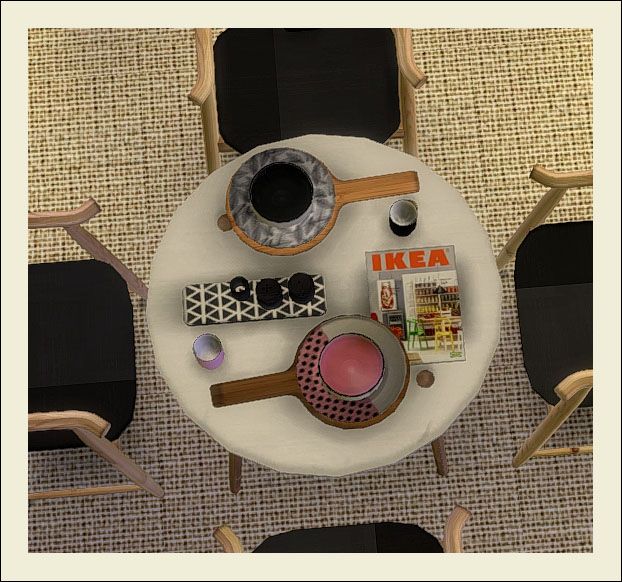 Category: Buy Mode
Chairs - Dining Chairs §59
Table - Dining Tables §179
Ikea Catalog - Clutter / Decoration Misc §2
Placesetting - Clutter/Decoration Misc §7
Cup - Clutter /Decoration §2
Lamp - lighting/table lamps §39
NOTE:
Dine out is required in order for the table and chairs to show up in game.
In order to place the place settings and cups on the table along with the salt and pepper and magazine or any other clutter you will have to use the
bb.moveobjects
cheat then the
ALT + LEFT MOUSE keys. It is a bit difficult / tricky since the slots for the table are pretty much all in the middle of the table making it a bit difficult to place more than four items on it.
{SHORTE.ST}
MEDIAFIRE
SIM FILE SHARE
MEDIAFIRE
SIM FILE SHARE