Botanical House Number Plaques Set 1
Hey guys!
Today I am bringing you house numbers! After thinking a lot about what houses usually need/have I thought about this, house numbers. I don't know, but I still haven't seen anyone out there make house numbers for our sims houses yet and I wanted to make something, well a bit unique. This is the first series as I am thinking about creating different styles that can not only be placed on the outside walls of our houses but also, in our front yards and so on. But those ones will come next! Set #1 contains single numbers from 1 to 9, and a second and third set from 10 to 20. Soo...I leave you with these "Botanical House Numbers Plaques" to pretty up your sim homes even more, I hope you all like and enjoy them :)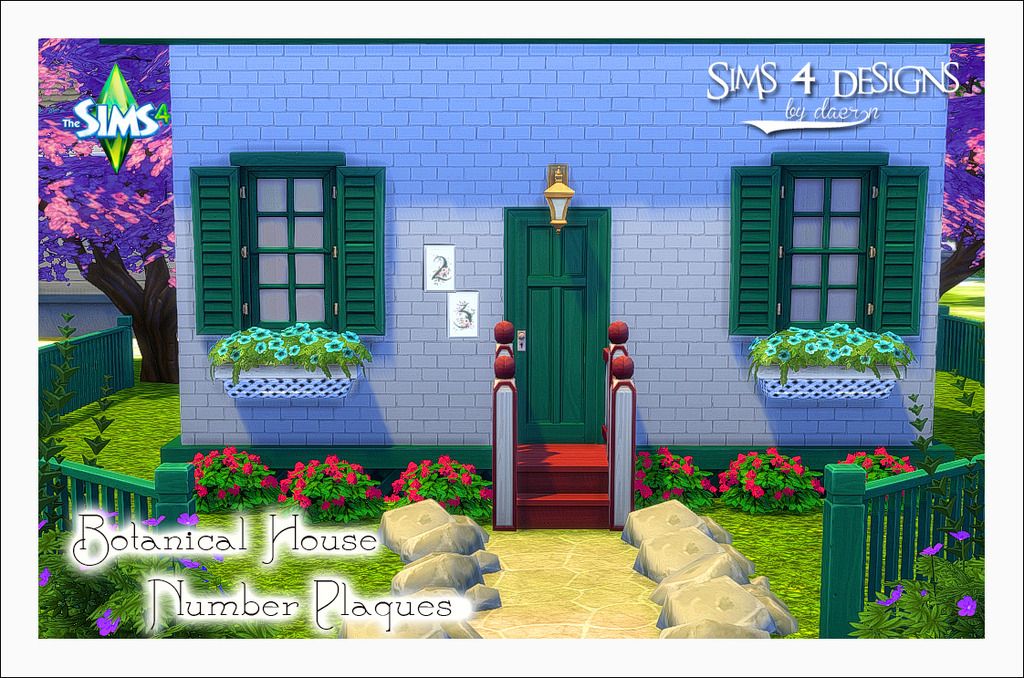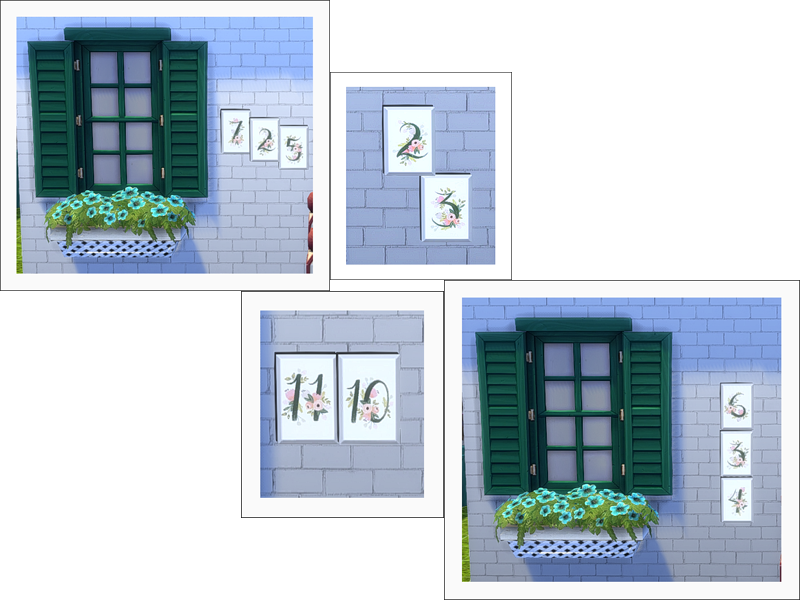 To place these numbers close together as they appear in the images you have to
press the ALT key along with your left mouse button
while placing the decals on your walls, as this key shortcut allows you to place objects off the grid. I also recommend using the
CTRL+SHIFT+C
on your keyboard, and entering the following cheat:
bb.moveobjects on
, this will allow you to place them close to other objects such as windows, doors, etc without getting the "cannot intersect objects" warning.
MEDIAFIRE
SIM FILE SHARE